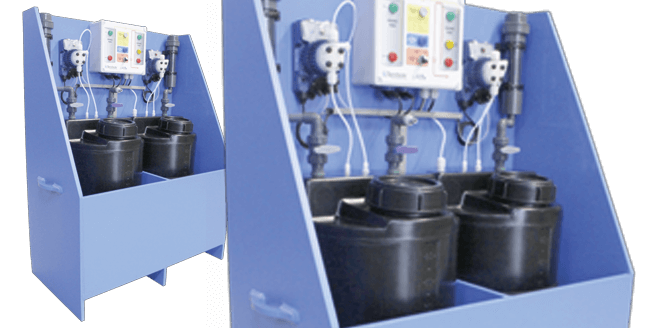 Proud of our new dosing equipment SafeTODose
TwinOxide International B.V. has developed a new dosing installation with our long-term partner VLM B.V., called SafeTODose. With SafeTODose you can prepare and dose easy, safe and accurate our TwinOxide solution.
The TwinOxide SafeToDose unit is an automated system to prepare and dose a TwinOxide solution. The solution is prepared from water and the TwinOxide Component A and Component B in the mixing tank and subsequently transferred to the dosing tank from which it is dosed. The transfer and dosing pump are controlled by a PLC inside the control panel. Two activated carbon filters prevent the release of hazardous gases.